ST&D 2023 Poster Instructions

The poster boards are set up in portrait orientation (see image below). The area available for each individual poster is 96 cm X 138 cm, or 37.8″ X 54.33″
ST&D presenters can choose any orientation or size of poster that fits within these parameters. There are no restrictions on the materials (e.g., glossy paper, matte paper, fabric).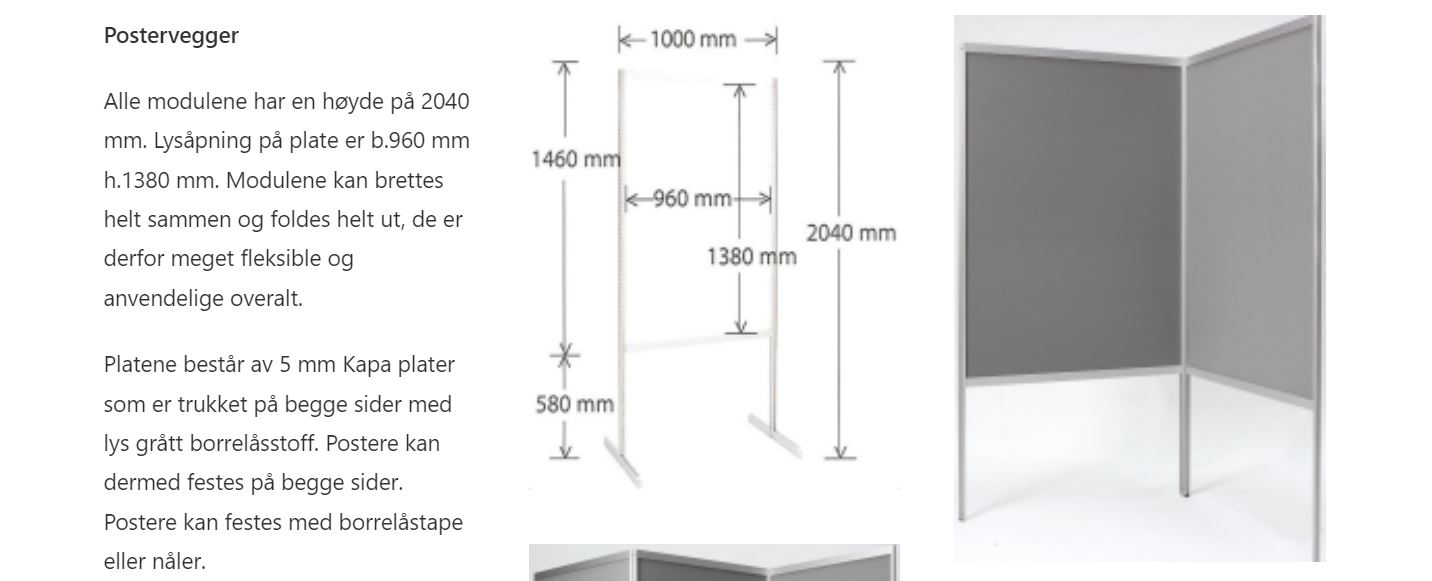 Printing Available at the University of Oslo
It is possible to order from the university's graphical center by sending the request and attachment to grafisksenter@uio.no. Local orders and more information can be found at: https://www.uio.no/english/services/print/posters/index.html        
Detailed Instructions for Printing at UIO
1. For ideal printing, save your poster as a .pdf set to the size in which you wish it to be printed. For example, if you want a poster the size 36″ X 48″ simply set your .pdf document to this size before saving. If you set your document to another size, you will want to make sure that it is at least in the correct ratio, and you specify the size you need.
2. Email your .pdf as an attachment to the following address, with your name, the size requested, and mention ST&D: grafisksenter@uio.no
3. If you need to receive an invoice for reimbursement or payment, please include a specific billing address in the email. You will receive an invoice via email reply and will be able to pay via online banking. 
4. If you only need a regular receipt, you can pay when picking up the poster via credit or debit card.
5.  You  can pick the posters up at:
Grafisk senter
Problemveien 9
Kristian Ottosens hus
0316 Oslo
Open hours:
Monday–Friday  
09:00–14:00
Questions
Please direct questions about the graphical center to grafisksenter@uio.no.
Timing of Poster Displays
The poster boards will be available throughout the days of the conference. Presenters are invited to mount their posters at any time on the day of the poster presetnation. Presenters will be asked to remove posters at the end of the poster session.